Free Pick Up Service In Peekskill
Our Free pick up service provides an alternative for getting your belongings into the facility regardless of which of our Westchester County locations you select.
An Alternative To Moving Yourself 
Most self-storage tenants move themselves in. They typically recruit friends and family to help. Traditionally, the only other option was to hire professional mover.
Our Free Pickup service offers an alternative.
One of the biggest frustrations and causes of stress for people is the time and expense of moving themselves into their unit. Our Free Pick Up Service, eliminates this.
Free Pick Up Service
Life is stressful enough. Give us a call and we'll walk you through the Free Pick Up Service. Many people consider it the ideal solution for their temporary and long-term storage needs.
We'll explain our Free Pickup Service to you in less than 10 minutes and help you see if it's a good fit for you.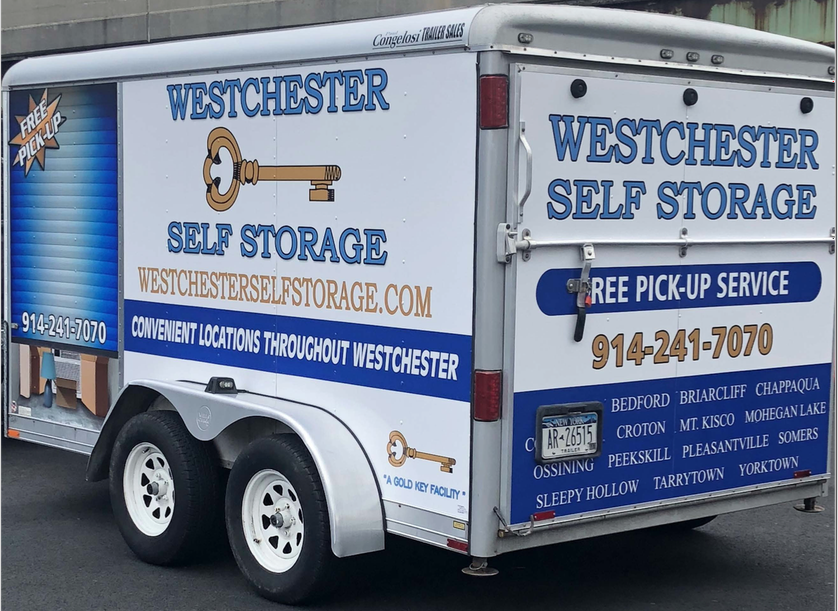 Give Us A Call
We're here ,ready to assist you over the phone. There's no need for you to schedule an in-person visit. We'll explain the Free Pick Up Service and available options in just a few short minutes. 
Q & A
You probably have some questions. We have the answers.
We've be doing this for a long time, since 1997 in fact. Over the years we've addressed thousands of questions and concerns. We've been helping people just like you for more than two decades, in person and over the telephone.
We'll spend as much time as you need to get you the answers to each one of your questions.
So, give us a call.
Unit Selection 
Guiding you through the process of selecting a unit is something we deal with on a regular basis. It only takes us a few minutes to match your needs to our available units. We're often asked to make recommendations and suggestions as part of our discussions. We'll provide you with all the recommendations and suggestions we can to help you.
Save Time and Money
When you're ready, contact us or give us a call. Whether you're moving in town or from outside Westchester, we'll handle all of your storage needs.
Is Free Pick Up Right For You?
This service provides free transportation your belongings to one of our self storage facilities near you in Westchester County.
Do You Have The Time To Move Yourself?
The service frees up your time.
Family and Your Friends
If you're one of those people who does't like asking their friends and family for help moving, the service removes the need to.
New To Westchester?
New to Westchester? If you're not sure where to turn for help, our Free Pick Up Service eliminates the need to look elsewhere.
Moving Yourself Isn't An Option
For whatever reason if you don't want to move yourself, the service eliminates the need for you do so.
Thousands Have Used Our Free Pickup Service . . . Here's Why
Asking friends and family isn't something they were comfortable with
They don't own a truck or van
They don't want to rent a truck
They don't want to drive a moving truck
FIND THE PERFECT UNIT Today
Our Team Is Standing By Ready To Assist You